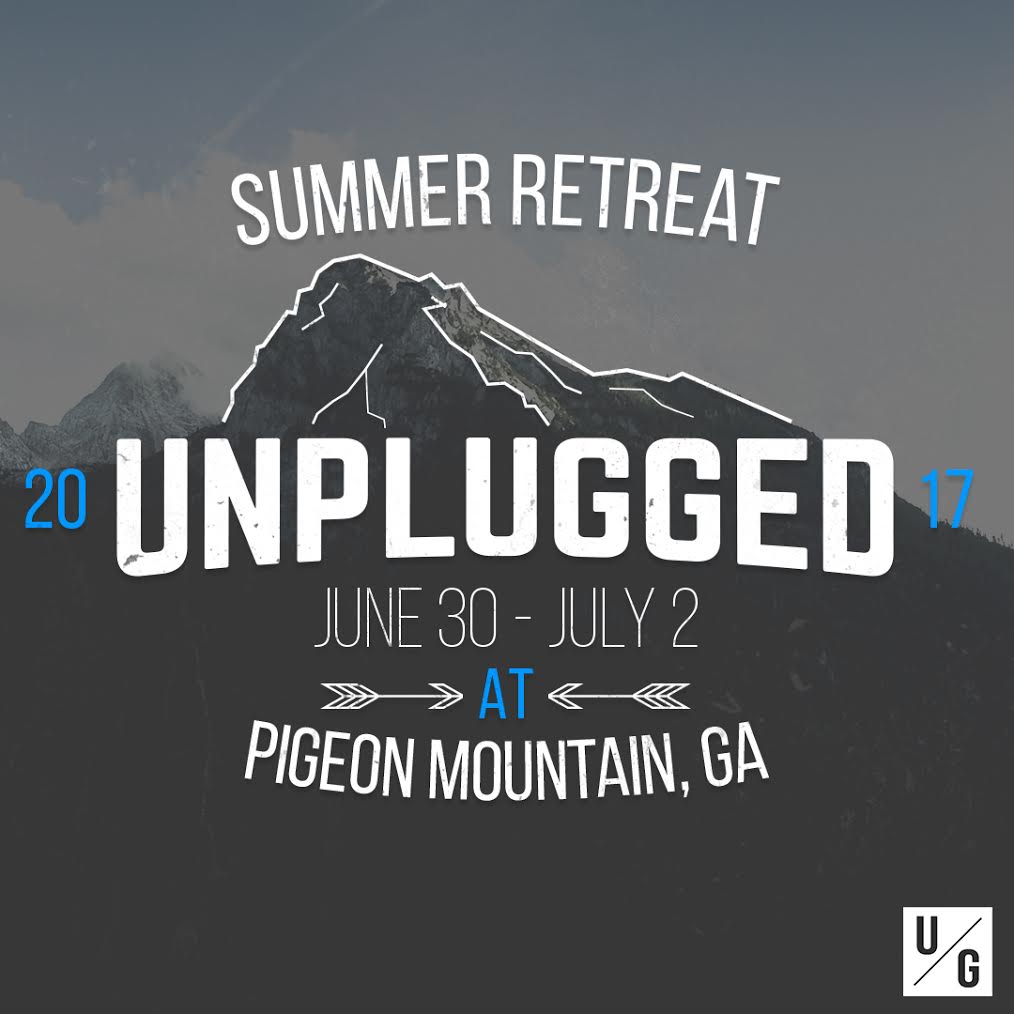 "Unplugged" the Underground Summer Retreat
June 30th - July 2nd, 2017
$109
If you have ever missed summer camp, this is your chance to re-live it, or try it for the first time. Its all the best parts of summer camp but for young adults!
Join us Friday June 30th from 1pm to Sunday July 2pm in Beautiful Pigeon Mountain, Georgia. We will spend the weekend on 60 acres of God's creation surrounded by mountains and a 12 acre lake.
Our theme this year is "Unplugged." Through worship, God's word, team competition and some really fun free time we are going to experience what it means to unplug from ourselves and begin to engage with the "neighbors" God has placed around us.
The cost is $109, this includes your transportation, lodging, food, activities and speakers for the weekend!